A Message From Our Chairman
Since I commented in January on the implementation of the Joint Comprehensive Plan of Action there has been a clear increase in the interest shown by British companies in trading with Iran. The membership of the Chamber of Commerce has returned to the numbers of six years ago prior to the extension of sanctions. The Chamber is actively supporting member companies with their specific enquiries relating to business in Iran and is also planning an oil and gas mission to Tehran scheduled for October of this year.
While a number of issues need to be resolved before we can claim that trading with Iran is 'back to normal', the activity since January is looking encouraging. Following the Brexit vote, export to markets such as Iran will be more important than ever.
Lord Lamont - 15 July 2016
---
Understanding Implementation Day
Following the lifting of sanctions on 16th January, Export Control Department has published guidance.
The best place to start to gain an understanding of what's what is to read Monday's Notice to Exporters which sets out what's now free from control, what's now subject to licence and what prohibitions remain. The sanctions introduced - mostly related to finance and energy - have been lifted altogether. An arms embargo remains in place. For a very high level overview take a look at the Government's press release and for more check out the updated Iran embargoes and sanctions page on GOV.UK
For a summary of 'Implementation Day' sanctions relief from W Legal, click here
Frequently Asked Questions relating to the lifting of US sanctions under the Joint Comprehensive Plan of Action (JCPOA) on Implementation Day.
Information Note on EU sanctions to be lifted under the Joint Comprehensive Plan of ACTION (JCPOA), click here
---
The Reopening of the Embassies in London and Tehran
The BICC very much welcomes the opening of the two embassies, the British embassy in Tehran and the Iranian embassy in London. Functioning embassies are a precondition for improvement in trade between the two countries. We believe that there can be a recovery of British trade with Iran, as the Joint Comprehensive Plan of Action is implemented.

BICC has lent its name to Iran Connect 2016. BICC is not the event organiser and has not been involved in making the arrangements, setting the Terms and Conditions or conditions relating to attendance.
BICC has no financial involvement in the event, but it has allowed the use of it's name by this important sector for Iran and it has also informed it's Members of the event.
All enquiries regarding attendance should be made to the organisers, Capacity Conferences, a Division of Euromoney Global Ltd, click here. The event is co-hosted by the Ministry of Information and Communications Technology of Iran. In adding its name to the conference, BICC is indicating its support for Iran's legitimate economic aspirations for the development of its telecoms sector.
---
2nd Iran Mines & Mining Industries Summit
10th - 11th December, 2016

Entitled 'Exploration, Investment & Development', to be held at IRIB International Conference Centre, Tehran. click here for more
---
Lord Lamont Becomes Trade Envoy to Iran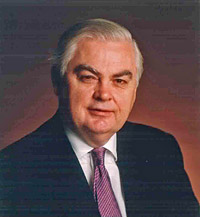 I am sure you will be pleased to know that Lord Lamont, the chairman of our Chamber, has been appointed the Prime Minister's Trade Envoy for Iran.
A new whole-of-government approach to boosting British Exports, through a focus on priority markets and sectors, has been introduced - Prime ministerial trade envoys are an important element of this. UKTI will be at the centre of this new approach, overseeing and coordinating export performance on behalf of the cross-government Exports Implementation Taskforce, led by Business Secretary, Sajid Javid.
Lord Lamont's appointment will further strengthen the links between the Chamber and the Government. Lord Lamont will be working closely with BIS and UKTI. Lord Lamont said "this is an exciting time in economic relations between the two countries. I am looking forward to getting even more involved in deepening the relationship between the UK and Iran through promoting economic activity more widely - there are huge opportunities in commerce and trade for both countries".
BICC News
13th July 2016, Sir Richard Dalton in an interview with IRNA, was reported to have said that the "US must take practical measures to assist banks trading with Iran" click here to read the interview.
On 24th May, BICC collaborated with UKTI in organising a high level meeting with OFAC. Click here for more detail.
Iran is world's biggest emerging market since collapse of Soviet Union, says BICC Chairman Lord Lamont, Click here to read the Independent article
Martin Johnston, BICC Director General, and Nigel Kushner, BICC Director, will be speaking at UKTI West Midlands in Birmingham on 3rd February, Click here for details
January 20th 2016: FT's report of Lord Lamont's appointment as UK Trade Envoy for Iran.
December 10th 2015: Lord Lamont join forces with Jack Straw to debate the nuclear deal...
October 5th 2015: Click here to download PDF of presentation made by the Tehran Stock Exchange to a BICC Delegation to Iran on 5th October 2015.
Click here to view online version.
September 19th 2015: Iran Daily's Interview with Lord Lamont which in part discusses the BICC's upcoming economic mission to Iran in October.
Click here to read article.
August 26th 2015: There is lots to gain from the UK's new relationship with Iran, says Norfolk MP Richard Bacon.
Click here to read article.
August 23rd 2015: The Guardian reports on reopening of the Iranian embassy in London, BICC Chairman Lord Lamont in attendance.
Click here to read article.
---
Join the BICC
Priority Networking.
Business Information.
Trade Delegations.
Visa Support.