A Message From Our Chairman
Lord Lamont, UK Trade Envoy to Iran
Relations between nations take many different forms. Aside from the usual diplomatic links which are regulated by international treaties and conventions, sport, culture and trade all play a part in bringing nations together and fostering those relations.
Trade between nations presents a regular channel for contact and mutual benefit and is especially important when other relations are going through a difficult phase. Britain has been trading with ran for over 400 hundred years and there are many, long-standing business links between the two nations. The trading relationship was for long dominated by the oil and gas industry, but in recent times, Iran's own medical capabilities have advanced impressively and the country is keen to access Britain's world - class healthcare and pharma products, services and technology. This is one of the reasons why we have majored in recent times on trade in healthcare /pharma / agritech. These sectors are free of sanctions, supported by the International Court, encouraged by the government here and must remain protected from the worst consequences of the deteriorating situation.
At some point, the relationship between Iran and the west will improve. When that happens, British companies - and banks - must be ready to play their part in bringing Iran back into a full trading relationship with the UK. It is BICC's responsibility to ensure, as best we can, that UK PLC is ready to take advantage of an improvement in political relations, whenever that might be.
Lord Lamont of Lerwick - January 2020
Click here to view archived Chairman's Messages
---
BICC Support for Visa Applications
Some of our members have recently encountered difficulties in applying for Visas to visit Iran or to bring potential or existing Iranian customers to the UK.
We would remind members that BICC can support applications for bona fide business visitors by supplying a letter of support which may be submitted along with other relevant documentation at the time of application. We cannot guarantee that the application will necessarily be granted, but a supporting letter from BICC can help. Members who wish to take advantage of this service are advised to contact BICC giving maximum notice in advance of the application.
This service is only available to members of BICC.
BICC also works with our partner organisation in Tehran, the Irano-British Chamber of Commerce , to support members of that organisation planning to come to the UK on bona fide business visits.
Iran Is Not Hyperinflating
Each and every day we read that Iran is hyperinflating or about to hyperinflate.
Please read this very enlightening article by Steve Hanke on the subject.
Click here to view Archived Trade News
---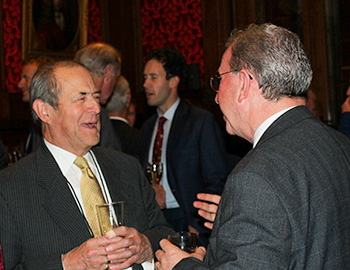 ---
Trade Restrictions on Iran
BICC requires all Members, as a term of Membership, to observe applicable UN, EU and UK sanctions and recommends that they take account of US and other sanctions law where it might affect them directly or indirectly.
BICC is able to provide understanding of the sanctions and help in compliance.
For a comprehensive view on this subject, please go to our trade restrictions page.
---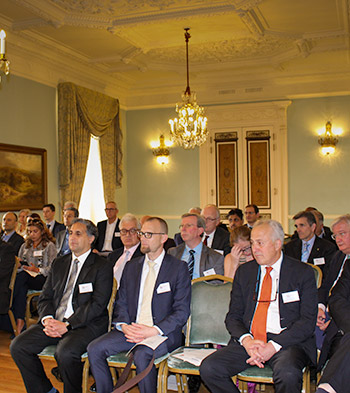 Iran's position on the JCPoA
Members and other friends of BICC will be closely following the news and Iran's position on the JCPoA. The text of the agreement can be found at this link:
In its decision to exceed the enrichment limits listed in article 7 of the document , the Iranian government has cited the USA's unilateral withdrawal from the agreement and re-imposition of sanctions as a breach of article 26 of the agreement. IE Iran asserts that the US broke the agreement first.
The Iranian government has called on the E3 to fulfil their obligations which are listed at article 19 and to compensate for the USA's withdrawal.
Article 36 , also cited by Iran , sets out the process by which E3 participants may trigger a challenge to Iran and conversely by which Iran can pursue a complaint against the E3.
We invite members and friends to look at those cited articles via the link above.
---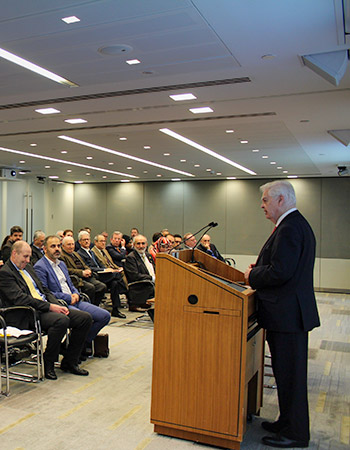 ---
Iran and the Financial Action Task Force (FATF)
Click here to view archived information on FAFT
---
Join the BICC
Priority Networking.
Business Information.
Trade Delegations.
Visa Support.