The Chairman's Message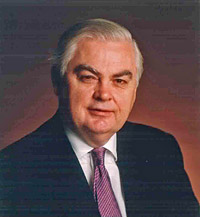 2016 has proved to be a welcome year for Iran trade as implementation of the Joint Plan of Action (JPOA) was announced in January, meaning that a wide range of sanctions are now lifted. After 10 years of isolation, Iran is reconnecting with the international community. Most importantly, the lifting of sanctions offers significantly better economic prospects for Iran's population whilst the world's security has improved because Iran has complied with its part in the terms of the JCPOA.
Iran is currently exciting the interest of companies in many countries as trade and investment may now flow more easily. This is unsurprising as Iran has a diverse economy, is sometimes described as an energy "super-power" and as "the last great emerging market". Now is an ideal time to focus on the market.
The enthusiasm of exporters is not yet matched by the willingness of the banking community to provide trade banking services for Iran. Banks are working through their positions in the light civil penalties previously imposed by US agencies for alleged infractions of US sanctions law. They are encouraged to be open on Iran by the signatories to the JCPOA and, I hope, will find enough assurances from the US and EU governments to return to the market before long.
I am confident that the EU companies, importantly UK companies, will recover a significant level of the trade, and more, lost under sanctions.
For my own part, I have been appointed the Prime Minister's Trade Envoy for Iran - a new whole-of-government approach to boosting British exports, through a focus on priority markets and sectors. I will be working closely with BIS and UKTI. I am looking forward to a deepening relationship between the UK and Iran.
Rt.Hon. Lord Lamont of Lerwick
21st March 2016