Chairman: The Rt. Hon. Lord Lamont of Lerwick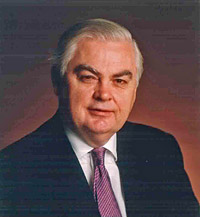 Previously the Chancellor of the Exchequer (Minister of Finance) from 1990 to 1993 in the John Major Government, Norman Lamont was Chancellor at a particularly difficult time with a recession and Britain's exit from the ERM. However many of his policies have been praised as providing Gordon Brown with a "golden legacy" in recent times. David Smith of the Sunday Times voted him the 3rd best Chancellor of the Exchequer since the War. Sir Alan Walters, advisor to Mrs Thatcher called him "not only the most effective but also the bravest Chancellor since the War". Sir Malcolm Rifkind called him "a very good Chancellor......with a passion for radical reform".
He entered Parliament in 1972; first saw office as a Parliamentary Under Secretary of State in 1979 under Margaret Thatcher, progressing to a cabinet position in 1989. Lord Lamont is now a prominent exponent of the "Euro sceptical" wing in British politics, Co-Chairman of The Bruges Group and a frequent speaker on the radio and television.
He is a former Chairman of the Cambridge University Conservative Association and President of the Cambridge Union.
Lord Lamont started in business as an investment banker (with NM Rothschild & Sons) in 1968 and holds directorships with various companies; he is currently a Director of Balli Group plc with extensive interests in Iran. Other interests include membership of the Boards of RAB Capital, Scottish Re and the East European Food Fund.
Publications include, in addition to numerous newspaper articles, Sovereign Britain published in 1995 and In Office published in 1999.
President: The Lord Phillips of Sudbury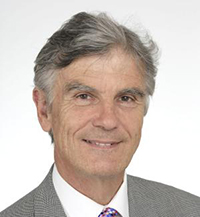 Andrew Phillips was born in 1939 and educated at Uppingham and Trinity Hall Cambridge where, in 1962, he gained a BA Hons in Economics and Law. He qualified as a solicitor in 1964, and in 1970, he founded Bates, Wells & Braithwaite in London. Until 1998, when he became a Life Peer, he was a senior partner of that firm, and he remains a partner to the present time. He specialises in charity law, business law and libel.
Between 1970 and 1983, Andrew stood as a Parliamentary candidate five times. In 1971, he co-founded, with a Danish and a German lawyer, the PARLEX Group of European Lawyers, and during the same year, he became co-founder and first chairman of the Legal Aid Group charity.
Deputy Chairman: Mr Alun Evans CMG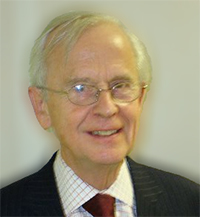 Alun Evans worked for seven years as International Risk Adviser to British Airways. Alun spent over thirty years in the Diplomatic Service. He served in Burma (Myanmar), Singapore, Switzerland, Rhodesia (Zimbabwe) and South Africa. He also covered much of the rest of the world from London. His responsibilities included, at different times, Human Resources, Training, Political Analysis, and Information Management. Alun is also a Director of the J P Morgan Fleming Asian Investment Trust.
Alun has a degree in Modern History from Oxford University. He was made a Companion of the Order of St Michael and St George in 1994.
Deputy Chairman: Dr T. Amir-Soleymani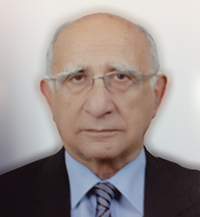 Dr T. Amirsoleymani has more than 40 years of experience in the field of soil mechanics and foundation engineering and structural analysis. He founded Mandro Consulting Engineers in 1970. He has a 27 year background in off-shore geotechnical investigation, and design of off-shore drilling platforms.
He has many publications and is considered a leading international authority in the behavior of unsaturated soils.
His many research and technical papers have been published and/or presented in the international technical journals and the proceeding of international conference.
Dr. Amirsoleymani is a professor of soil mechanics and foundation engineering at Tehran universities.
Director: Dr Siroos Mehdi-Zadeh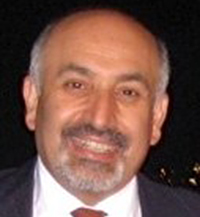 Having obtained his PhD from Charing Cross Medical School, worked as a research fellow for 5 years. He started MZ Trading Company in 1992 which was set up to trade in agricultural commodities and textiles, sectors that his family have been involved and have their own processing companies. His activities now include general trading, financing and has his own Dried Fruits and nuts processing plant in the UK. He is also an Honorary Senior Research Fellow at the Imperial College School of Medicine.
Director: Mr Alan L Rides MIEx (Grad)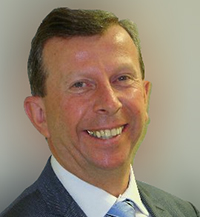 Alan's career progressed from 2 major UK manufacturers; Metal Box then Diageo, onto 2 small SME's United Greenfield Ltd then Alperton International ltd where now he runs his own consultancy ARC.
He has set up successful dealerships in Iran for various industrial equipment including Forklift trucks, plus Rock Crushers and Screening equipment; Alan sees his role in helping to bridge the gap between Iranian customers and UK manufacturers especially SME's.
Director: Ewen Cameron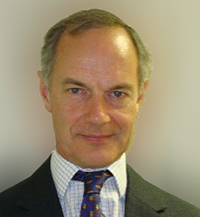 Ewen Cameron is a solicitor and a director of Targetfollow Estates Limited (a property investment and development company) and RCP Parking Limited.
Director: Nigel Kushner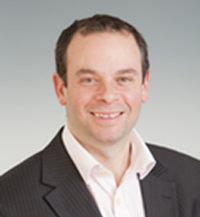 Nigel Kushner is a solicitor and CEO of W Legal Ltd, a Mayfair based law firm. Nigel is well known for his expertise in international trade, sanctions and export controls, topics he frequently lectures on and writes about. Nigel regularly advises clients worldwide in relation to their dealings with Iran and helps them navigate the complex labyrinth of sanctions in order to ensure that such business is conducted in a legitimate manner and exposures are mitigated. In addition, acting as part time in house counsel for many clients, Nigel provides hands on, practical advice, trouble shooting, managing litigation and negotiating complex commercial contracts.
Additional Directors
Director: S G Hinduja
Director: Jawad Kamel
Director General: Mr Martin Johnston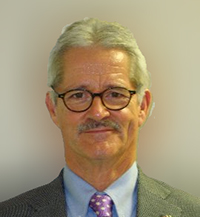 Martin Johnston, is the Director General of the BICC and is responsible for the provision of networking services for Members and assisting in the promotion of trade generally between the UK and Iran.
An MBA with varied career in banking, insurance, brewing/leisure and steel industries, Martin has worked in the UK and other countries , including Iran and other Middle Eastern countries. He also has a background in Africa and parts of the Far East and Eastern Europe.
Company Secretary: SNR Denton Secretaries Limited

SNR Denton Secretaries Limited
The Pinnacle
170, Midsummer Boulevard
Milton Keynes MK9 1FE
Tel: 0207242 1212
Fax: 01908 692447
Registered in England No. 3929157