The Board of The British Iranian Chamber of Commerce
Chairman: The Rt. Hon. Lord Lamont of Lerwick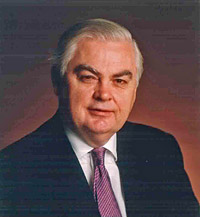 Previously the Chancellor of the Exchequer (Minister of Finance) from 1990 to 1993 in the John Major Government, Norman Lamont was Chancellor at a particularly difficult time with a recession and Britain's exit from the ERM. However many of his policies have been praised as providing Gordon Brown with a "golden legacy" in recent times. David Smith of the Sunday Times voted him the 3rd best Chancellor of the Exchequer since the War. Sir Alan Walters, advisor to Mrs Thatcher called him "not only the most effective but also the bravest Chancellor since the War". Sir Malcolm Rifkind called him "a very good Chancellor......with a passion for radical reform".
He entered Parliament in 1972; first saw office as a Parliamentary Under Secretary of State in 1979 under Margaret Thatcher, progressing to a cabinet position in 1989. Lord Lamont is now a prominent exponent of the "Euro sceptical" wing in British politics, Co-Chairman of The Bruges Group and a frequent speaker on the radio and television.
He is a former Chairman of the Cambridge University Conservative Association and President of the Cambridge Union. He is an Honorary Fellow of Fitzwilliam College, Cambridge.
Lord Lamont started in business as an investment banker (with NM Rothschild & Sons) in 1968 and holds directorships with various companies; He has, in the past, been a director of two companies trading with Iran. He is a member of the Advisory Board of the Iran Heritage Foundation, a body promoting Iranian culture and art.
Publications include, in addition to numerous newspaper articles, Sovereign Britain published in 1995 and In Office published in 1999.
---
President: Sir Richard Dalton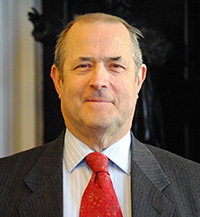 Richard was a senior member of the Diplomatic Service until he retired in 2006. He has been Ambassador to Iran and before that was Ambassador to Libya.
He studied Arabic at MECAS in the early 1970's and speaks French. He had postings in Amman, as Head of Chancery in Muscat and, during the early years of the Middle east peace process, as Consul-General in Jerusalem. He was appointed Head of Personnel in the Foreign and Commonwealth Office in 1998, but in 1999 was appointed Ambassador to Libya, when diplomatic relations were resumed after a 17 year break. Between 2003 and 2006 Richard was Ambassador to Iran, when he played a role in the European negotiations with Iran.
Richard is a well-known writer and broadcaster on Libya, Iran and the Persian Gulf.
---
Deputy Chairman: Dr Siroos Mehdi-Zadeh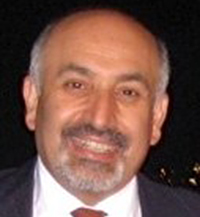 Having obtained his PhD from Charing Cross Medical School, worked as a research fellow for 5 years. He started MZ Trading Company in 1992 which was set up to trade in agricultural commodities and textiles, sectors that his family have been involved and have their own processing companies. His activities now include general trading, financing and has his own Dried Fruits and nuts processing plant in the UK. He is also an Honorary Senior Research Fellow at the Imperial College School of Medicine.
---
Director: Mr Alan L Rides MIEx (Grad)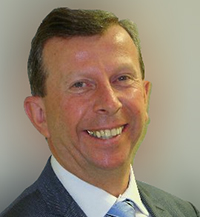 Alan's career progressed from 2 major UK manufacturers; Metal Box then Diageo, onto 2 small SME's United Greenfield Ltd then Alperton International ltd and from 2014 to 2017 in the Dept of International Trade London trade team. Alan is now an international trade consultant at ARC (Alan Rides Consultancy).
Alan assists UK exporters understand fully trade restrictions to develop a strategy that is Sanctions compliant and assists with DIT supported conferences / exhibitions to better help SME's.
---
Director: Ewen Cameron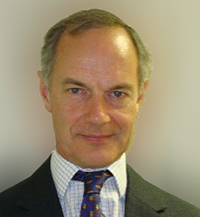 Ewen Cameron is a solicitor and a director of Targetfollow Estates Limited (a property investment and development company) and RCP Parking Limited.
---
Director: Nigel Kushner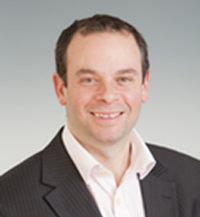 Nigel Kushner is a solicitor and CEO of W Legal Ltd, a Mayfair based law firm. Nigel is well known for his expertise in international trade, sanctions and export controls, topics he frequently lectures on and writes about. Nigel regularly advises clients worldwide in relation to their dealings with Iran and helps them navigate the complex labyrinth of sanctions in order to ensure that such business is conducted in a legitimate manner and exposures are mitigated. In addition, acting as part time in house counsel for many clients, Nigel provides hands on, practical advice, trouble shooting, managing litigation and negotiating complex commercial contracts.
---
Director: Sue Millar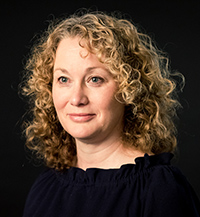 Sue is a commercial litigation partner at international firm, Stephenson Harwood LLP, specialising in finance litigation, fraud and professional indemnity. She co-heads Stephenson Harwood's finance litigation team and is head of the firm's sanctions group which has been described as "top-notch for Iran and sanctions work".
She was awarded Woman Lawyer of the Year at The Law Society Excellence Awards 2017.
---
Additional Directors
Vice President: Jawad Kamel
---
Director General: Mr Paul Wilson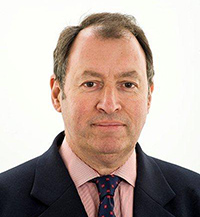 Director General Paul Wilson spent over twenty years with De La Rue, the British banknote printer. He began by representing the company in sales negotiations with central banks in Central Asia and Transcaucasia and subsequently was promoted to Director of Sales for the company's currency division, with responsibility for relationships and supply of currency to central banks around the world. In 2003 he became Managing Director of De La Rue's Identity Systems division, responsible for sales, operations and research and development in the supply of passports, driving licences and identity cards and their associated systems in Africa, the Americas, the Middle East, Europe and the former Soviet Union. More recently Paul has held the position of De La Rue's Director of Government Relations.
Prior to joining De La Rue, Paul was a member of HM Diplomatic service and served in the High Commission in Islamabad, Pakistan.
From 2016 to 2018, Paul was Deputy Director General of the Chamber of Commerce.
---
Company Secretary: SNR Denton Secretaries Limited

SNR Denton Secretaries Limited
The Pinnacle
170, Midsummer Boulevard
Milton Keynes MK9 1FE
Tel: 0207242 1212
Fax: 01908 692447
Registered in England No. 3929157