The Board of The British Iranian Chamber of Commerce
Chairman: The Rt. Hon. Lord Lamont of Lerwick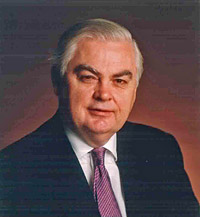 Previously the Chancellor of the Exchequer (Minister of Finance) from 1990 to 1993 in the John Major Government, Norman Lamont was Chancellor at a particularly difficult time with a recession and Britain's exit from the ERM. However many of his policies have been praised as providing Gordon Brown with a "golden legacy" in recent times. David Smith of the Sunday Times voted him the 3rd best Chancellor of the Exchequer since the War. Sir Alan Walters, advisor to Mrs Thatcher called him "not only the most effective but also the bravest Chancellor since the War". Sir Malcolm Rifkind called him "a very good Chancellor......with a passion for radical reform".
He entered Parliament in 1972; first saw office as a Parliamentary Under Secretary of State in 1979 under Margaret Thatcher, progressing to a cabinet position in 1989. Lord Lamont is now a prominent exponent of the "Euro sceptical" wing in British politics, Co-Chairman of The Bruges Group and a frequent speaker on the radio and television.
He is a former Chairman of the Cambridge University Conservative Association and President of the Cambridge Union. He is an Honorary Fellow of Fitzwilliam College, Cambridge.
Lord Lamont started in business as an investment banker (with NM Rothschild & Sons) in 1968 and holds directorships with various companies; He has, in the past, been a director of two companies trading with Iran. He is a member of the Advisory Board of the Iran Heritage Foundation, a body promoting Iranian culture and art.
Publications include, in addition to numerous newspaper articles, Sovereign Britain published in 1995 and In Office published in 1999.
---
President: The Rt. Hon. Jack Straw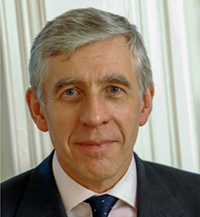 Rt Hon Jack Straw, one of three senior Ministers to remain in Cabinet throughout the 1997 to 2010 Labour Government, was Foreign Secretary 2001-06, Home Secretary 1997-2001, and Leader of the Commons (2006-7) under Prime Minister Tony Blair, as well as Lord Chancellor and Justice Secretary 2007-10 under Prime Minister Gordon Brown. He served from 1979 to 7 May 2015 as Member of Parliament for Blackburn. He stood down from the Commons at the 2015 General Election.
Earlier in his political career, after having been called to the Bar and practiced there, he worked as a Special Advisor to Barbara Castle and Peter Shore. In 1987 he entered the Shadow Cabinet as the Opposition spokesman on Education, then on the Environment, and from 1994-97 as Shadow Home Secretary.
His time as Home Secretary had its share of controversies (including the Stephen Lawrence inquiry and the Pinochet affair in 1998/9). This period saw the introduction by him of the Freedom of Information Act and the incorporation of the European Convention on Human Rights into British law as the Human Rights Act.
Appointed Foreign Secretary in 2001, Jack played a leading role in the dramatic foreign policy problems arising from the 9/11 terrorist attacks in New York and the resulting interventions in Afghanistan and Iraq. He publicly defended these decisions, but in 2010 told the Iraq Inquiry in London that the decision in 2003 to go to war had haunted him. Jack was instrumental in helping avoid an extremely dangerous armed conflict over Kashmir in 2002.
With his French and German counterparts, in mid-2003, Jack launched the E3 negotiations with Iran over its nuclear programme which, after many fits and starts, culminated in the historic E3+3 deal with Iran in 2015, the Joint Comprehensive Points of Agreement (JCPOA). Jack has taken a close interest in Iran for the last 15 years. He was the first British Foreign Secretary to visit Tehran after the 1979 Islamic Revolution and has been back seven times since. He was co-Chairman of the British-Iranian Parliamentary Group, 2010-15.
In 2019 (revised 2020) Jack published The English Job: Understanding Iran, (Biteback) a history of UK/Iranian relations, described by the Observer as highly readable full of vivid history, diplomatic anecdotes, and personal observation, and by the Sunday Times as clear-sighted and lucid essential reading.
As Foreign Secretary he was closely involved with many major European decisions including the EU Budget deal in 2005.The same year he led successful efforts to open formal EU membership negotiations with Turkey.
In 2012 his best-selling autobiography Last Man Standing: Memoirs of a Political Survivor was published and was described by the Guardian, as a tour de force through the fluctuating fortunes of the Labour Party from the mid-1960s to the 2010 election defeat. His 2012 Hamlyn Lectures on Aspects of Law Reform were published by Cambridge University Press in 2013.
He is a Visiting Professor at the University College London School of Public Policy He is co-Chairman of the government-sponsored British-Turkish Forum. He is a Trustee of the Royal United Services Institute, of the Global Strategy Forum, and of the Atlantic Partnership.
---
Deputy Chairman: Dr Siroos Mehdi-Zadeh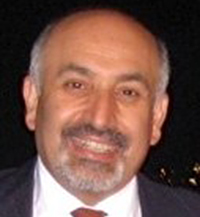 Having obtained his PhD from Charing Cross Medical School, worked as a research fellow for 5 years. He started MZ Trading Company in 1992 which was set up to trade in agricultural commodities and textiles, sectors that his family have been involved and have their own processing companies. His activities now include general trading, financing and has his own Dried Fruits and nuts processing plant in the UK. He is also an Honorary Senior Research Fellow at the Imperial College School of Medicine.
---
Director: Mr Alan L Rides MIEx (Grad)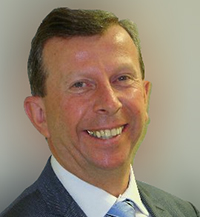 Alan's career progressed from 2 major UK manufacturers; Metal Box then Diageo, onto 2 small SME's United Greenfield Ltd then Alperton International ltd and from 2014 to 2017 in the Dept of International Trade London trade team. Alan is now an international trade consultant at ARC (Alan Rides Consultancy).
Alan assists UK exporters understand fully trade restrictions to develop a strategy that is Sanctions compliant and assists with DIT supported conferences / exhibitions to better help SME's.
---
Director: Ewen Cameron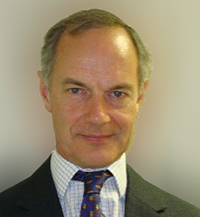 Ewen Cameron is a solicitor and a director of Targetfollow Estates Limited (a property investment and development company) and RCP Parking Limited.
---
Director: Nigel Kushner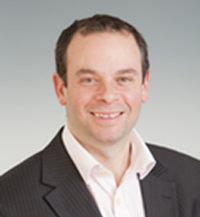 Nigel Kushner is a solicitor and CEO of W Legal Ltd, a Mayfair based law firm. Nigel is well known for his expertise in international trade, sanctions and export controls, topics he frequently lectures on and writes about. Nigel regularly advises clients worldwide in relation to their dealings with Iran and helps them navigate the complex labyrinth of sanctions in order to ensure that such business is conducted in a legitimate manner and exposures are mitigated. In addition, acting as part time in house counsel for many clients, Nigel provides hands on, practical advice, trouble shooting, managing litigation and negotiating complex commercial contracts.
---
Director: Sue Millar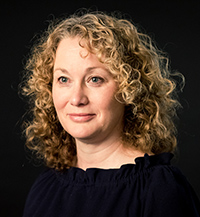 Sue is a commercial litigation partner at international firm, Stephenson Harwood LLP, specialising in finance litigation, fraud and professional indemnity. She co-heads Stephenson Harwood's finance litigation team and is head of the firm's sanctions group which has been described as "top-notch for Iran and sanctions work".
She was awarded Woman Lawyer of the Year at The Law Society Excellence Awards 2017.
---
Director: Stephen Fallon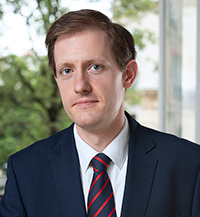 Stephen is the Chief Compliance Officer and a Deputy General Manager of INSTEX, a sovereign owned entity founded by the UK, French, and German governments for the promotion of trade and economic engagement with Iran, which now has 10 member state shareholders. He has worked in and dealt with Middle East markets for a decade as a consultant and banker in various financial crime compliance and investigative roles. Stephen has had extensive involvement with multiple governments and financial regulators on sensitive matters of foreign policy, economic sanctions, finance, and economic sovereignty.
---
Director: Ziba Shamsi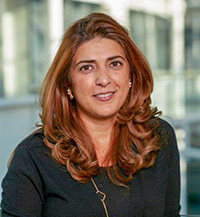 Ziba has over 25 years experience in the pharmaceutical industry across commercial management, clinical research & development, medical affairs, business development, licencing, and investor relations.
Ziba is currently Head of Strategy & Chief of Staff, Office of the President in Global Vaccines at GSK. Prior to joining Global Vaccines, Ziba was the Vice President & Cluster General Manager (Middle East Export Markets) with responsibility for GSKs pharma and vaccines business in 9 markets including Iran, Lebanon, Jordan and other distribution markets in the region. In this role she led GSKs entry to the Iran Pharmaceuticals market, with introduction of key products (pharmaceuticals and vaccines).
Zibas experience at GSK spans across the company with positions of increasing responsibility including Head of Scientific Licensing (Neurosciences) in Worldwide Business Development; Chief Operating Officer of the Clinical Imaging Centre based at Hammersmith Hospital, London and Head of Global Investor Relations.
Ziba holds a BSc in Pharmacology, MSc in Toxicology and PhD in Psychopharmacology and an MBA from Imperial College, UK.
---
Director: Mr Paul Wilson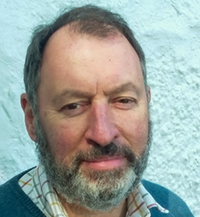 Paul Wilson spent over twenty years with De La Rue, the British banknote printer. He held various positions including Director of Sales for the company's currency division 2000-2003, with responsibility for relationships and supply of currency to central banks around the world. In 2003 he became Managing Director of De La Rue's Identity Systems division and from 2007-2015 was De La Rue's Director of Government Relations.
Prior to joining De La Rue, Paul was a member of HM Diplomatic service and served in the High Commission in Islamabad, Pakistan.
From 2016 to 2018, Paul was Deputy Director General of the Chamber of Commerce and Director General from 2018 to December 2021.
He is the author of Hostile Money Currencies in Conflict and Shades of Sovereignty Money and the Making of the State.
---
Director General: Thor Andersen
Thor started his career in banking, holding senior treasury roles at BNPP and Handelsbanken. He moved into Financial Technology and was part of a successful global start-up business as well as working for Reuters Financial Services with responsibility for the Foreign Exchange business areas in the Middle East and Scandinavia. In addition to his role at BICC he is running his own advisory firm helping firms to access new markets.
---
Company Secretary: SNR Denton Secretaries Limited

SNR Denton Secretaries Limited
The Pinnacle
170, Midsummer Boulevard
Milton Keynes MK9 1FE
Tel: 0207242 1212
Fax: 01908 692447
Registered in England No. 3929157