Akbar Hashemi Rafsanjani 1934-2017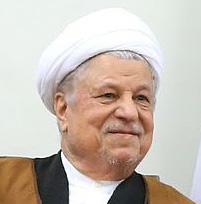 The death of former President Rafsanjani on the 8th January is the loss of a huge figure in modern Iranian history, including in the Revolution, the Iran/Iraq war and, of course, as President. He strongly supported the nuclear agreement and increased trade links with the rest of the world. Clearly a remarkable man, who would have risen to the top in politics in any country. He will be much missed.
---
A Message From Our Chairman
Since its implementation in January, Iran has fully met its obligations under the JCPOA. Ambassadors have been exchanged between the UK and Iran, both of whom are strongly directed towards improving bi-lateral trade and commerce. HM Government has identified Iran as a priority for UK business. UK exports have risen 32% by this September compared with the same period in 2015, although this is from a low base. But problems and threats remain to the UK/Iran trade relationship. The principle issue being that of banking.
At present, banking for trade transactions is not generally available from the UK. It is more so, but still limited in other EU countries and around the world. Some UK banks will undertake Iran business, but do so cautiously for their best, normally large, long-term customers, usually transaction by transaction, not on a limit or treaty basis. Exporters whose banks will not provide Iran trade finance and SMEs are unbanked for Iran. This means that the UK banking market doesn't generally provide Iran trade finance, which is a severe constraint on the growth of UK exports.
Therefore UK exporters have to obtain payment through a limited network of small banks around the world, often being unable to bring profits of the trade back directly to the UK. Although this is a considerable dampener on trade, it clearly happens as the 2016 statistics show.
The anxieties of banks have been sustained by some of the statements made by President-elect Trump during the presidential campaign. It is to be hoped that, during the presidential transition, as the President-elect listens to those who explain how the JCPOA has benefitted the signatories to it and the Middle East, his policies will reflect the fact that it has reduced regional risk.
I am hopeful that the advantages of the JCPOA to western interests in the Middle East will enable the banking market to become more open to Iran trade finance and so allow trade to grow in 2017.
Lord Lamont - November 2016
UK Iranian Trade News
---
Petrolem Conference Iran 2017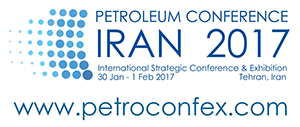 Petrolem Conference Iran 2017, to be held at the IRIB International Conference Center, Tehran in Iran on the 30th January - 1st February 2017. click here for more
---
Hotel & Tourism Investment Conference

Hotel & Tourism Investment Conference, to be held at the Parsian Evin Hotel, Tehran in Iran on 7-8 February 2017. click here for more
---
Latest OFAC guidance on trading with Iran
The US Treasury Department has updated it's guidance on due diligence and USD-Denominated transactions.
Among other things, the amended FAQ's provides additional guidance to non-US persons seeking to carry out due diligence on a potential Iranian counterparty. It also brings some very welcome clarity to non-US financial institutions looking to enter into USD-Denominated transactions with Iranian entities who are not on the Specially Designated National (SDN) List.
Click here to download an explanation by Nigel Kushner of WLegal
---
Trade Restrictions on Iran
BICC requires all Members, as a term of Membership, to observe applicable UN, EU and UK sanctions and recommends that they take account of US and other sanctions law where it might affect them directly or indirectly.
BICC is able to provide understanding of the sanctions and help in compliance.
For a comprehensive view on this subject, please go to our trade restrictions page.
Next Members' Event
At our next meeting, we are fortunate to have speaking, the Iranian Ambassador in London, HE Hamid Baeidinejad.
Please click here for more details.
---
BICC News
24th October 2016: John Kerry and Mohammad Javad Zarif named winners of the Chatham House Prize 2016 click here to read more.
8th October 2016: U.S. Loosens Iran Sanctions to Smooth Dollar Transactions:- click here to read more.
On Monday 3rd October 2016, NIOC announced that it had sold Iran's first cargoes of natural gas condensate and crude oil to British companies, with discussions under way to agree long term contracts. click here to read more.
IMF mission to Iran : On 3rd October 2016, the International Monetary fund issued a statement following a mission to Iran to assess economic conditions in the country. This was a standard mission conducted under article IV of the IMF's articles of agreement. A summary may be found here : click here to read the statement.
13th July 2016, Sir Richard Dalton in an interview with IRNA, was reported to have said that the "US must take practical measures to assist banks trading with Iran" click here to read the interview.
On 24th May, BICC collaborated with UKTI in organising a high level meeting with OFAC. Click here for more detail.
---
Join the BICC
Priority Networking.
Business Information.
Trade Delegations.
Visa Support.
Download Membership Application Form