The BICC: Bridging Business With Iran
On our website, you will find information about doing business with Iran, the role of The British Iranian Chamber of Commerce, our counterpart in Tehran, as well as details about services and membership.
Annual Dinner at the House of Commons
This event is now full, if you would like to be put on a waiting list, please email admin@bicc.org.uk
The 7th International Conference & Exhibition on Vehicle, Alternative Fuels and CNG - 18th to 20th, January 2016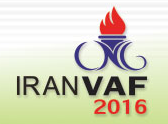 The 7th international conference of vehicle, CNG and alternative fuels will be held with the direct support of the Iranian Ministry of Industry, Mine and Trade and the Iranian Ministry of Petroleum. For more information, click here.
IAIIC 2015 - The 3rd Iran Automotive Industry International Conference - 29th February to 1st March 2016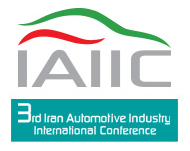 Recent lifting of economic and trade sanctions and the need for fundamental change in Iran's automotive industry, will pave the way for international companies to develop business in the Iranian market. Click here for more information.
The Reopening of the Embassies in London and Tehran
The BICC very much welcomes the opening of the two embassies, the British embassy in Tehran and the Iranian embassy in London. Functioning embassies are a precondition for improvement in trade between the two countries. We believe that there can be a recovery of British trade with Iran, as the Joint Comprehensive Plan of Action is implemented.
Trade Restrictions on Iran
While in place, BICC requires all Members, as a term of Membership, to observe applicable UN, EU and UK sanctions and recommends that they take account of US and other sanctions law where it might affect them directly or indirectly.
For a comprehensive view on this subject, please go to our trade restrictions page.