The BICC: Bridging Business With Iran
On our website, you will find information about doing business with Iran, the role of The British Iranian Chamber of Commerce, our counterpart in Tehran, as well as details about services and membership.
ITUDS 2015 - Iran Transportation & Urban Development Summit - 3rd to 4th, October 2015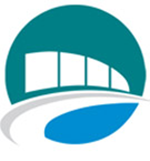 Organised by the Iranian Ministry of Road and Urban Development in Tehran, ITUDS 2015 will be presenting investment opportunities in Iran's Transportation, Housing and Urban Development industries.
The Reopening of the Embassies in London and Tehran
The BICC very much welcomes the opening of the two embassies, the British embassy in Tehran and the Iranian embassy in London. Functioning embassies are a precondition for improvement in trade between the two countries. We believe that there can be a recovery of British trade with Iran, as the Joint Comprehensive Plan of Action is implemented.
Annual General Meeting - 25th September 2015
We are fortunate to have Dr Justine Walker, Director Financial Crime (Sanctions and Bribery) at the British Bankers Association to speak to us following the AGM.
For more information, click here.
Trade Restrictions on Iran
While in place, BICC requires all Members, as a term of Membership, to observe applicable UN, EU and UK sanctions and recommends that they take account of US and other sanctions law where it might affect them directly or indirectly.
For a comprehensive view on this subject, please go to our trade restrictions page.