Understanding Implementation Day
Following the lifting of sanctions on 16th January, Export Control Department has published guidance.
The best place to start to gain an understanding of what's what is to read Monday's Notice to Exporters which sets out what's now free from control, what's now subject to licence and what prohibitions remain. The sanctions introduced - mostly related to finance and energy - have been lifted altogether. An arms embargo remains in place. For a very high level overview take a look at the Government's press release and for more check out the updated Iran embargoes and sanctions page on GOV.UK
For a summary of 'Implementation Day' sanctions relief from W Legal, click here
Frequently Asked Questions relating to the lifting of US sanctions under the Joint Comprehensive Plan of Action (JCPOA) on Implementation Day.
Information Note on EU sanctions to be lifted under the Joint Comprehensive Plan of ACTION (JCPOA), click here
Lord Lamont Becomes Trade Envoy to Iran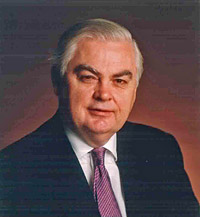 I am sure you will be pleased to know that Lord Lamont, the chairman of our Chamber, has been appointed the Prime Minister's Trade Envoy for Iran.
A new whole-of-government approach to boosting British Exports, through a focus on priority markets and sectors, has been introduced - Prime ministerial trade envoys are an important element of this. UKTI will be at the centre of this new approach, overseeing and coordinating export performance on behalf of the cross-government Exports Implementation Taskforce, led by Business Secretary, Sajid Javid.
Lord Lamont's appointment will further strengthen the links between the Chamber and the Government. Lord Lamont will be working closely with BIS and UKTI. Lord Lamont said "this is an exciting time in economic relations between the two countries. I am looking forward to getting even more involved in deepening the relationship between the UK and Iran through promoting economic activity more widely - there are huge opportunities in commerce and trade for both countries".
A Message From Our Chairman
I welcome the excellent news that implementation of the Joint Plan of Action (JCPOA) between Iran and the P5 countries was announced on Saturday evening. This means that a wide range of sanctions on Iran are now lifted.
It means that after some 10 years of isolation Iran will re-join the international community. The lifting of sanctions will relieve pressure on Iran's economy offering significantly better economic prospects for its population as a whole. In addition to improved security for the world, because Iran has complied with its part in the terms of the JCPOA, it also means that the companies of Europe, will be able to trade more widely with Iran thereby increasing employment in Europe. I believe UK companies can and will play their part in the re-opening of Iran to trade and commerce.

Lord Lamont - 17th January 2016
The BICC: Bridging Business With Iran
On our website, you will find information about doing business with Iran, the role of The British Iranian Chamber of Commerce, our counterpart in Tehran, as well as details about services and membership.
IAIIC 2015 - The 3rd Iran Automotive Industry International Conference - 29th February to 1st March 2016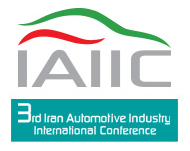 Recent lifting of economic and trade sanctions and the need for fundamental change in Iran's automotive industry, will pave the way for international companies to develop business in the Iranian market. Click here for more information.
The Reopening of the Embassies in London and Tehran
The BICC very much welcomes the opening of the two embassies, the British embassy in Tehran and the Iranian embassy in London. Functioning embassies are a precondition for improvement in trade between the two countries. We believe that there can be a recovery of British trade with Iran, as the Joint Comprehensive Plan of Action is implemented.